Hi there! I've been "catching up" again... it seems I'm perpetually behind a few weeks but I'm still plugging along. My process hasn't changed all that much but I have been trying out some different journaling fonts. For most of my pages this year I've been using
Just Realize
, but I'm sort of getting tired of that one so I tried a few others for these weeks. On week 35 I used
Quirky & Messy
, and for week 36 I used Becky Higgins' handwritten fonts,
CK Becky
and
CK Jot
.
Left side:
Right side:
I'm really favoring a faded look to my photos lately, and I use different filters in RadLab to achieve the different edits. I find that this also helps make the spreads look more cohesive. The kit I used for this week is the same one I used for
week 12
- I love how versatile the Storyteller Collections are!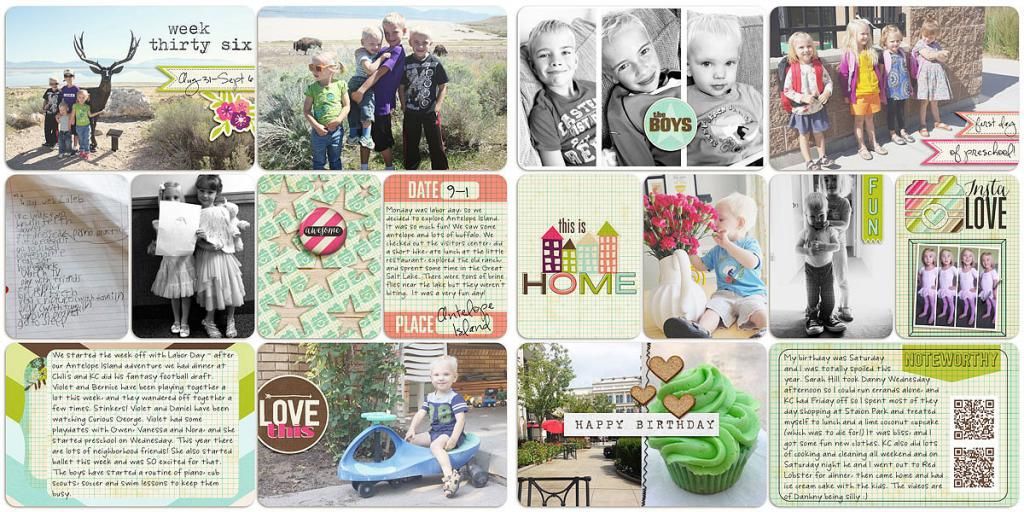 created with 2014 March Storyteller Collection by Just Jaimee; The 52 Weeks by Heather Joyce; Everyday Life Templates vol.1 by Laura Passage; CK Becky and CK Jot fonts
Left side:
Right side:
Thanks for stopping by!